About Us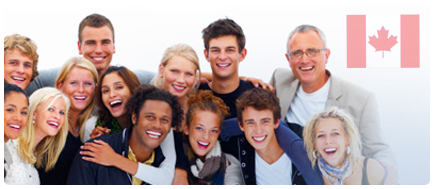 ALOE VERA CANADA
Who are we?
We are group of people across Canada trying to raise awareness of benefits of using Aloe Vera…
Our Creed
We believe that "THE BEST HEALTH INSURANCE IS A GOOD IMMUNE SYSTEM"
We believe that nobody can take better care of your health then you!
We believe that Aloe Vera has wonderful properties that can keep your immune system at the highest level.
Our Sources
In Canada we have highly educated people from around the world, doctors, nutritionists, and other health professionals... whose knowledge is under-utilized. We believe that many of them will join our Aloe Vera Community of Canada.
Our Supplier FLP (Forever Living Products Company) is the world's largest grower, manufacturer, producer and distributor of Aloe Vera and Beehive products. We believe that the best Aloe Vera products come from FLP and we work as independent distributors of FLP products in Canada.
Our Goals
To reach as many people as possible and share this information with them:
To recognize the importance of taking primary responsibility for their own health.
To become more self-sufficient and independent in all issues of health care.
To consider Aloe Vera's potential as a source of additional or main income.
What we are doing?
We are establishing this EDUCATIONAL web site to inform the public concerning:
Health issues
Aloe Vera properties/remedies
FLP products
Business potential they offer
ALOE VERA COMMUNITY OF TORONTO
Office Address:
334 Donlands Avenue,
Toronto, Ontario,
CANADA
M4J 3R9
Contact Info:
Tel: 416.429.2563
Tel2: 647.333.2563
ALOE VERA COMMUNITY OF VANCOUVER
Office Address:
3989 Henning Drive, Unit 106,
Burnaby, British Columbia,
CANADA
V5C 6N5

Weekly Events:
1. Every Tuesday @ 7:30pm ~ Introduction of FLP's product line and distribution model
2. Every Saturday 10am-12pm ~Open House: try our product, ask questions, get free samples
3. Every Saturday 12pm-1:00pm ~ Team Meeting & Training
Monthly events:
1. Skin Care Party - "Mothers and Daughters" - May 11th, 2006 @ 7:00 pm
2. Monthly Health Lecture - TBA
3. For information about other events please call

User login


Because:
Bee Pollen is IDEAL FOOD-
it has everything you need.
Add the water and live forever
More:
Propolis is the most potent
known natural antibiotic
with 100+ ingredients in it
More:
Royal Jelly is the most
potent substance that we
can consume. Queen Bee is
eating that only and nesting
3-5000 eggs per day
More:
Modern Science started
ketching up, with the
wisdom of Ancients

Weekly Events

Every Saturday 10am-12pm
Open House
try our product
ask questions
get free samples